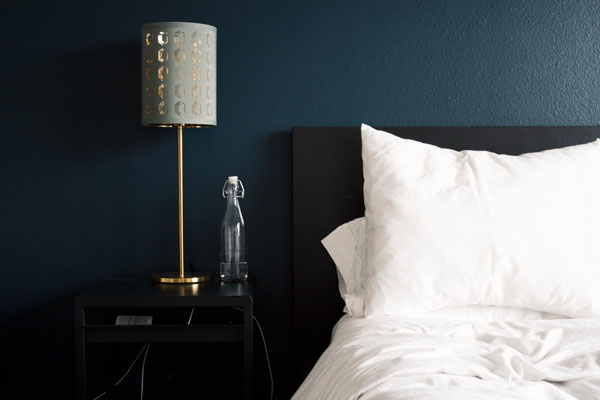 Keeping on trend is super important if you want to stand out in the hospitality industry and it also ensures that the business is delivering excellent customer experience. Below we have listed some top trends to watch out for in 2020.
Technology: Smart rooms 
The technology used throughout homes is increasing rapidly and therefore people want to be able to do similar things they do at home but in their hotel room. From accessing streaming services on the TV to using voice-activated controls. There are so many ways you can create a smart room that will make your guest's experience feel hi-tech.
Smart TVs
With many streaming and catchup services increasing in popularity it's a great idea to incorporate these types of TVs into your hotel. Guests can either choose an app to log in to or bring their own portable streaming devices to connect to the TV.
Wireless charging 
Having to drag a charger around with you is slowly becoming a thing of the past. Instead, wireless charging will soon replace traditional charging methods. Wireless charging transfers power from a charging "mat" to devices like smartphones or headphones, when placed on the mat. Having these wireless charging points in the room or on tables is a great little handy feature that your guests will appreciate.
Smart controls 
Being able to personalise certain controls is a small touch that can make a really big difference in your hotel. A guest should be able to change the temperature and lighting from just the tap of a button by using a control panel. For example, an iPad could be a great way to control room functions but also allowing guests to see up to date information about the hotel's services and offers. You could also use an iPad that connects to your concierge or reception system so guests can make simple requests from their room.
Personalised small details 
Smaller hotels should take advantage of the data they hold for each booking. For example, if a family is coming to stay, why not offer them some vouchers for a family day out or recommend child-friendly events around the local area. If guests have tailored experiences, they are more likely to recommend and come back to your hotel in the future.
A lobby convenience shop
Having a small convenience shop with self-service tills will highlight your understanding of customer needs and make it easily accessible for them to purchase anything they had forgotten.
Virtual reality tours & 360-degree viewing 
If you want to get ahead of the game virtual reality tours are an amazing way to show customers what your hotel has to offer. This technology will increase engagement on your hotel's website and increases rankings on search engines. 360-degree viewing can be accessed via most smartphones and laptops which eliminates the need for special equipment.
Going Green
There's a big focus on environmental sustainability and making your services and products eco-friendly is a great way to help the global warming crisis.
Solar panels
Seasonal weather and the time of year can have a big impact on how many guests come to stay, therefore, energy efficiency should be a constant priority for hotels. Solar panels are a great solution to help lower costs whilst offering you a steady sustainable form of energy. The other benefit of using solar panels is the fact your hotel will be cutting out the harmful carbon emissions often produced by older, more traditional fossil fuels.
No plastic
There are so many items that can be made from other materials other than plastic. Try replacing plastic toiletry bottles, water bottles, bin bags and door hangers to either reusable or recyclable material. Even using refillable cleaning bottles can make a huge difference.
Eco-friendly rooms 
Why not go the extra mile and try creating an eco-friendly room? Use upcycled furniture, linen that's been made from recycled plastic, energy-saving lights and towels that have been made from recycled clothing. You can even encourage guests to use less water or skip the housekeeping in return for loyalty points.
More than just a hotel
Providing something a little extra for guests to enjoy will help put your hotel on the map, whether its experiences or just making their hotel room more homely going the extra mile will help create a memorable experience.
Coworking
If you have a hotel in a big city, creating a co-working space can help open a lot of networking and community opportunities. Offering fast Wi-Fi, well-designed spaces and comfortable seating will lure in customers who are travelling for business but also professionals who are just wanting a space to work in.
Travel experiences 
Offering unique hotel packages can make a trip much more exciting whether you offer a yoga retreat, surf camp, dining experience or animal encounters, thinking outside the box can help make a stay special.
Coffee culture 
If you want to make a simple change to a customer's experience why not start with the tea and coffee station. Gone are the days where people just want a standard coffee, give your customers a varied selection of coffees and teas to choose from so they feel you have gone the extra mile to make their stay more enjoyable.
Home from home rooms
Blending aspects from the home into a hotel room is becoming more and more popular, for example, adding a small kitchenette into the room, offering a laundry service, providing pet-friendly amenities and of course offering the obligatory robes and slippers can make a big difference in making a hotel room feel more homely.
So there you have it, the top trends to watch out for in 2020, we realise some of these suggestions aren't possible for some hotels, but even small changes to the technology used and your hotel's carbon footprint can make such a big difference to your guest's experience.
We touched briefly on how to make your hotel more eco-friendly but if you would like more in depth information please click here.