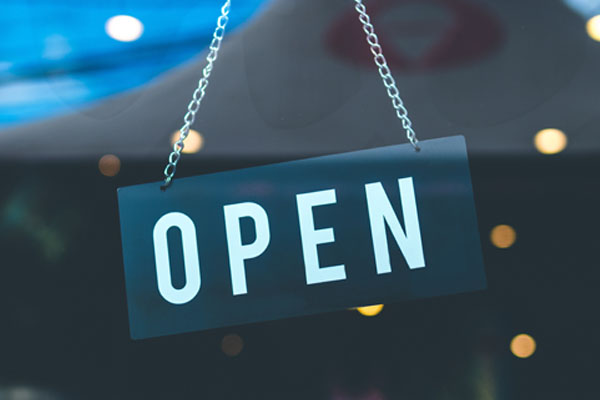 This week marked the first week of opening for many hotels across England, including a number of acomos clients. With this in mind we would like to share the success of our clients that have been busy behind the scenes preparing to welcome back guests.
Dog and Partridge Country Inn
The Dog and Partridge Country Inn is set in glorious surroundings on the Derbyshire Border and provides the perfect base for sight-seeing and walking holidays around the Peak District.
This Derbyshire Hotel has been owned by the same family for over thirty years and is renowned for its location on the edge of the Peak District National Park.
The Dog and Partridge Country Inn welcomed guests back on July 4th and have made a number of changes to ensure an enjoyable but safe visit.
All entrance and exit doors have hand sanitiser including all bedroom doors. Increased hand sanitiser stations throughout all areas of the hotel, reception, restaurant and bar.
One-way system in place for all guests and staff within the Country Inn but also in the grounds and garden areas.
Fantastic socially distanced garden & terrace area for al fresco dining and drinks.
Order your food via the restaurant app.
Socially distanced restaurant for breakfast, lunch and dinner.
Room Service available if preferred for dinner and breakfast – they are providing a breakfast box delivered straight to your room.
Extra hygiene and cleaning procedures in place for guest rooms and public areas.
Visit their website for more details: http://www.dogandpartridge.co.uk/
The Chequers Inn at Woburn Common
The Chequers Inn Hotel and Restaurant have 29 beautiful bedrooms, each retaining the charm of a 17th-century Coaching Inn. Situated near the business hubs of Beaconsfield, Bourne End and Marlow, The Chequers Inn can also provide a more comfortable stay for visiting business colleagues.
Over the past few months, they have been concentrating on replenishing the hotel, making improvements where needed and focusing on how and what re-opening will look like for the teams and guests alike.
Here's what to expect when visiting The Chequers Inn:
Bedrooms are cleaned with extra care and additional disinfection will be in place for high touch room and bathroom areas (doorknobs, TV remote).
Removal of non-essential items to minimise any contamination risk.
Housekeeping will be available on request only, guests to vacate the room and ventilate before housekeeping staff enter.
Room service will be provided at no extra cost, service is restricted to delivery to the bedroom door.
Guests will be asked to use their bedroom toilet rather than toilets in public areas.
Please wash your hands when returning to your bedroom.
Social distancing measures will be in place in all public areas.
Signage will be displayed in all public areas to reinforce social distancing.
Enhanced cleaning programmes in public areas with an increased frequency in disinfection of high touch areas.
Hand sanitising stations will be provided in key public areas.
Reduced number of tables in the dining rooms and expanded tables in outdoor spaces.
Tables and chairs will be sanitised between each guest.
They have suspended all buffets. Breakfast will be available from an a la carte menu.
Salt and pepper shakers will be removed and available on request. They will be sanitised after each use.
Blackboard menus will be brought around by staff for ordering.
Visit their website for more details: https://www.chequers-inn.com/
The impact made by COVID-19 will indefinitely change how the hospitality industry operates, but over the last few months we have seen how hard our clients have worked to accommodate these changes and we are confident they will have every success in the future.