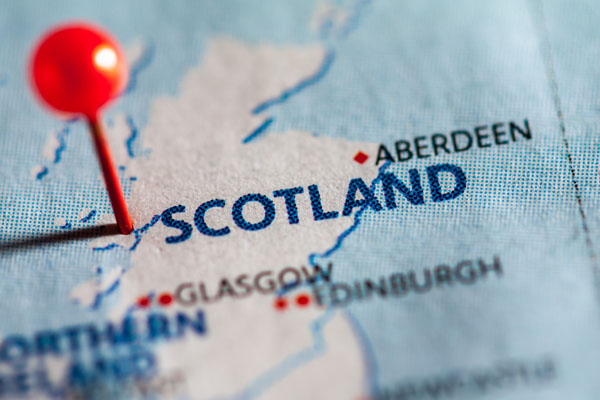 As Scotland starts to lift restrictions, many hotels across the country start to reopen, including a number of acomos clients. With this in mind, we would like to share the success of our clients that have been busy behind the scenes preparing to welcome back guests.
Sister Hotels The Pentland & The Norseman
Centrally located in the heart of Thurso, a small town situated on the northern coastline overlooking the Orkney Islands, The Pentland offers comfortable accommodation for families and business people alike.
You can expect two lounges for business conferences and a night porter available to ensure late services are accommodated to. Being based in the centre of Thurso offers many opportunities to not only explore the town but also to enjoy other parts of the county, as there are good transport links throughout.
Sister hotel the Norseman is located in the centre of the former Viking town of Wick, The Norseman Hotel offers the chance to relax and dine with ease while exploring the picturesque Scottish Highlands. Guests will have the opportunity to enjoy the local area, including attractions such as Wick Heritage Centre and The Old Pulteney Distillery, where you can sample a wee dram. For the more spirited, take yourself on a day trip over to the Orkney Isles. With 48 ensuite bedrooms, on-site Bar & Restaurant and complimentary WiFi you'll feel right at home at The Norseman.
Here are some of the changes the Pentland and Norseman hotel have implemented to ensure guests have an enjoyable but safe stay:
Booking is not essential however, it is preferred.
A track & trace method will be put in place – taking names & numbers from each household, these details will be destroyed after 21 days.
Tables are limited to eight people from three houses at any one time.
Only two people in the toilet at one time.
Tables and chairs have been laid out following government guidelines.
Hand sanitiser stations will be throughout the hotel.
Menus will be sanitised between uses.
Protector screens are in place throughout.
Staff will be wearing face coverings.
One way systems will be put in place.
Increased sanitation in rooms and on high touch point areas.
Visit their website to book a room: https://www.pentlandhotel.co.uk or https://www.norsemanhotelwick.co.uk/
Kinloch
Kinloch Lodge is a historic destination hotel and restaurant, on the Isle of Skye off the north-west coast of Scotland. Their family-run hotel combines the relaxed comfort of highland hospitality with world-class food at head chef Marcello Tully's restaurant.
Kinloch is located in a beautiful part of The Isle of Skye – at the foot of a mountain and at the head of Loch na Dal, here you will find some of Scotland's best food, roaring fires and whisky on tap.
Newly refurbished guest-bedrooms in the North and South houses at Kinloch are individually decorated in colours and textures chosen to reflect Skye's distinctive landscape. Each is furnished with distinctive antiques, prints and paintings, and most have open views across sea-Loch na Dal or towards Kinloch Hill.
After being closed for several months Kinloch has been busy behind the scenes making several changes to their hotel. Here's what they've been getting up to:
The restaurant is making a commitment to source local seasonal foods and  Chef Marcello Tully's brings ingredients to life with a daily changing menu that celebrates the very best of Skye and Scotland's rich larder.
Guests at Kinloch will be treated to WHO-approved hand sanitiser made by The Misty Isle distillery in Portree, who switched their production from gin to supply the community with anti-bacterial spray.
Before Kinloch reopened, they held a socially distanced BBQ for their team and their families to say thank you and welcome back.
Visit their website to book a room: https://kinloch-lodge.co.uk/
Number 10 hotel
No. 10 is a boutique hotel, conveniently located in Glasgow's Southside, and just a breath away from the heart of the city. Perfect for whether you are looking for a place to stay, dine, celebrate or simply relax. With the nearest train station only a 2-minute walk away, the hotel is perfectly placed for exploring all that Glasgow has to offer, as well as for venturing further afield to see the city's wonderful surroundings.
Set in a stunning location with beautiful views over Queen's Park, at No. 10 you will discover spacious and stylish interiors that effortlessly blend contemporary design with the original Victorian features.
Whilst No.10 was not taking any reservations, they offered a takeaway service which included some of their most popular dishes and a selection of cocktails.
Here's what to expect when you visit No.10:
Socially distanced seating
Restricted number of groups – 8 per table
Card payments encouraged where possible
Outdoor loo's available and cleaned every hour
Thorough table clean down between bookings
Limited garden menu
Track and trace system in place
Visit their website to book a room or visit their beer garden here: https://www.10hotel.co.uk/
Acomos would like to wish all its clients a safe return to work.
If you're interested in upgrading your property management system, click here to book a free demo of acomos.