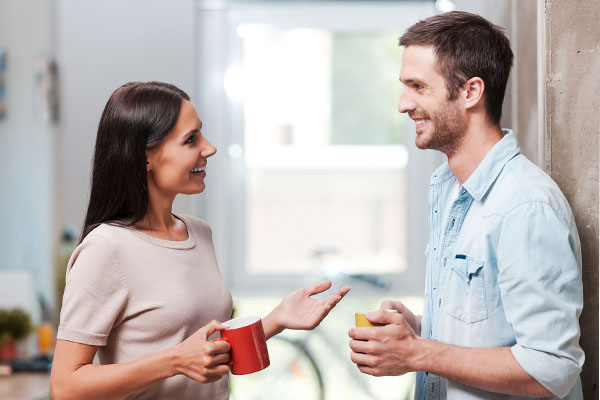 Word of mouth referrals can be a very effective way of increasing bookings and acquiring new customers, particularly for businesses in the hospitality industry. According to TripAdvisor, 96% of travellers admit they find reviews important when researching a hotel.
Fortunately, word-of-mouth in the digital world can reach many more people than it ever could previously and is far more influential. For example, a guest who leaves a review on your website is offering a word-of-mouth referral, as is another guest who shares a photo of your property on Instagram. Below we share some top tips on how to increase word of mouth referrals.
Make sure all descriptions on your website are accurate
It's important to not over promise and underdeliver, make sure your descriptions of rooms or location are up to date and most importantly, honest. This can easily help avoid negative reviews.
Encourage user-generated Content (UGC).
Content created and shared by customers is highly valuable in today's world, as many travellers will upload photos or videos to their social media profiles, giving your property further exposure. Not only will UGC give you exposure to a wider audience, but according to Digital Intelligence Today, people are 90% more likely to trust a brand endorsed by friends or family.
To encourage UGC it's important to create a space or experience that is photo-worthy. This can be anything from providing some unique snacks as a welcome gesture, to creating a lobby that has a wow factor. Creating visual triggers is the key to generating UGC.
Ask for reviews and respond
Whenever a guest checks out, be sure to ask them for a review. This can be done initially by staff when interacting with guests. Then after departure send a personalised email to thank them for their stay and invite them to leave a review. Once a guest has reviewed their stay, make sure to thank them for their response and resolve any negative points. Remember to avoid responses that sound too generic!
Display your reviews
The majority of people will make a booking based on recommendations or referrals from others, which is why you need to be displaying your reviews. Display your best testimonials on your website or third-party platforms such as social media. You can also display UGC on your website to create a sense of community and show prospective guests what great service you provide.
Don't just consider one review platform
There are a fair few review platforms to consider when it comes managing your reputation. Guests can leave reviews on Expedia or Booking.com, your Google Business Listing, your social media channels or localised review pages, however, the main review platform you should be paying close attention to is TripAdvisor. With more than 1.2 million hotels listed and 390 million monthly unique visitors, TripAdvisor is the go-to place for reviews.
By using word of mouth referrals, you turn loyal customers into brand advocates, who spread the word about your property or service. By sharing their opinion on a public platform, they give your property and service exposure which can help turn prospects into customers. Be it social media, review sites or your website, great reviews, ultimately lead to more business!