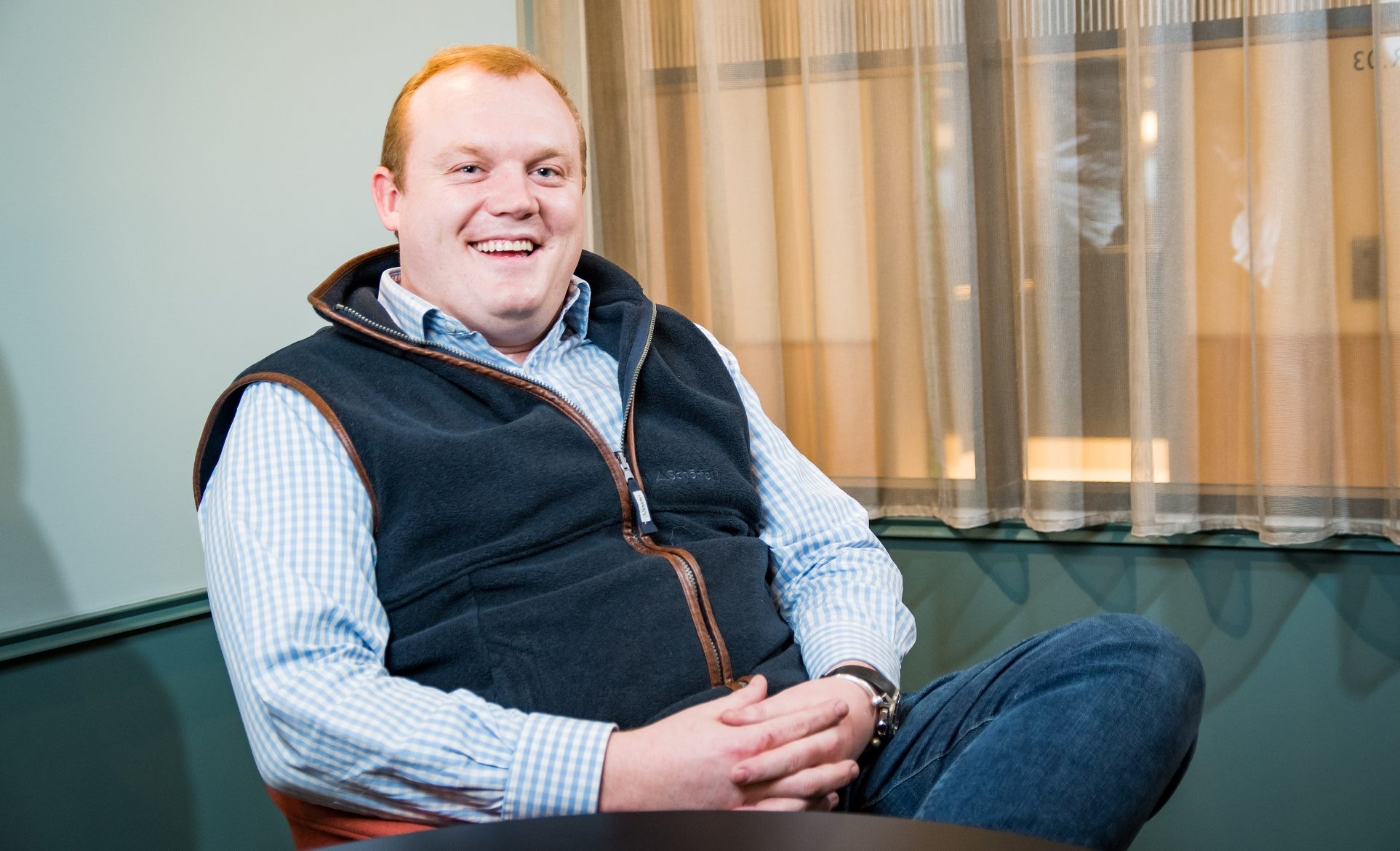 Tell us a little about yourself?
Originally from the Cotswolds, I now live just down the road from acomos™ HQ with my girlfriend, I'm a car lover and movie buff and have just started to dabble in the world of cycling.
What are your interests?
I enjoy many country pursuits and am most at home in a field either in the British countryside or on the edge of a rugby pitch spectating. I'm a fan of craft lager and you'll often find me tasting the latest tipple whilst exploring some of the great restaurants I have locally.
What was your first job?
My very first job was as kitchen porter in a local boutique hotel in the Cotswolds. I learnt so much about both the inner workings of a hotel and about work itself in my first month there that I've taken forward with me in every role since.
I learnt there from the amazing team just how hard I needed to work to succeed and the importance of being organised for efficiency and job satisfaction.
Any other careers you might have liked?
There's an old VHS tape at my parents' house from primary school – I stated that I'd either like to be a vet or a kickboxer. Both excellent career paths that I should have explored further!
What was the first hotel you stayed in?
My parents moved a lot for work when I was younger, so I have fond memories of staying in lots of hotels. The first hotel that I can remember staying in is the Snooty Fox in Tetbury, Gloucestershire – it now happens to be one of our clients, I still enjoy walking into the lobby, it's like coming home.
What is it like working for acomos™?
It's great, my working day is always varied, and I get to go out and meet new people almost every day. The company has a great ethos and you know that you're working with a team that will support you and your clients.
Pitching acomos is easy for me as I truly believe in the product and the brand.
What is the next big thing in Hotel tech in your opinion?
I'm seeing an emergence of wearable tech in the hospitality industry and it's something that I think can be developed in several ways to truly assist hotels in their everyday operations and improve security.
I've also picked up on the increasing demand from hoteliers for improved data and business intelligence tools. This demand has lead to the development of acomosQI™ our innovative hotel and asset software that offers real-time business intelligence trading screens and data management facilities to give you a unique insight into the management and performance of your hotel and assets, wherever you are in the world.
Your favourite website/s for the latest Hotel news?
I find The Caterer and LinkedIn are both great tools for staying on top of the latest industry news.
One of your best achievements?
Learning that it is okay to not be okay all of the time. I previously suffered with anxiety and tried to hide it leading to increased anxiety consequently. After learning more about the triggers, I've been able to both control my anxiety and create an open conversation at acomos™ to support my team and ensure that support for mental health is always available.
One of your failures?
My greatest failure is sacrificing my health for work. I've now learnt that switching my emails off in the evening is best for both me and my clients, I am useless if I don't stop to recharge my batteries.
Name some of your heroes and villains?
I'm a huge marvel fan so I couldn't not pick the following:
Hero: The Hulk – Need I say more?
Villain: My old headmaster – The man that said I would never amount to anything, I enjoy proving him wrong every day.
What firms /organisations do you most admire?
Family run businesses that dedicate their lives to serving their local community and rarely get the recognition they deserve.
How do you relax?
With a camomile tea. The secret to a great night's sleep. I take a box with me whenever I stay away from home too.
Your first car?
A 70s hatchback VW Polo – it cost me £600 which was the most I could afford at the time and I never got to drive it. It broke beyond repair before I could pass my test. I was devastated, I had called him Eggy and I've held onto the key ever since.
How do you feel the Hotel industry will cope with Brexit?
I think we'll see a huge rise in the UK staycation as the pound loses value with the 'Great British Summer Holiday' coming back. Good news for our rural and beachside hotels.
Also predicted is a rise in foreign travellers visiting UK cities as their currency makes expensive locations such as London and Cambridge more accessible.
You can meet Nick, along with other members of our team at the H&C Expo in Cardiff on the 17th and 18th July 2018