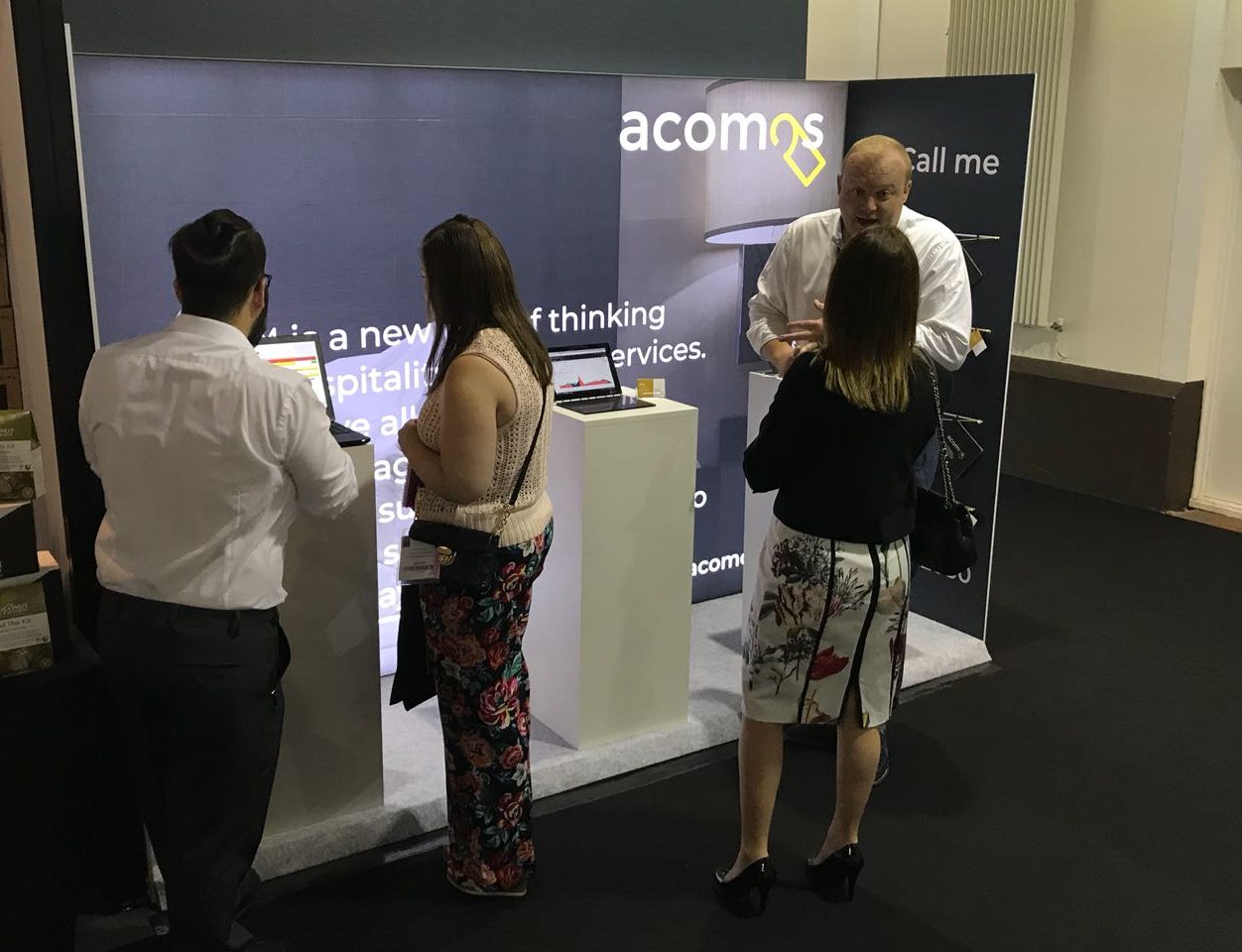 acomos™ were just one of amazing exhibitors that attended the inaugural H&C Expo this year at Celtic Manor Resort in Newport. The first of it's kind, the show was a great success. We'd like to personally thank all those that joined us on our stand this year for a demo, catch up or just a chat with a coffee.
These events are a highlight in the acomos™ calendar as we get the opportunity to explore some of the latest innovations and trends coming to the hospitality industry as well as meeting just some of our customers and future clients face to face.
We also took the opportunity to offer those that attended the show an exclusive sneak peek at our new business intelligence software tool acomosQI™, which uses big data and AI to deliver real-time business management trading screens and intelligent predictions for future income management, giving you a unique insight into the management and performance of your hotel and assets.
If you couldn't get to the H&C Expo and want to make sure you don't miss out on the opportunity to learn more about our exciting new development, you can register to see us at one of the following events:
Hotel and Spa Tech Live (London) – 25th & 26th September 2018
The Independent Hotel Show (London) – 16th & 17th October 2018
If you'd like a more specific time to meet, or for us to come to you, please call our Head of Business Development, Nick to arrange an appointment on +44 (0) 330 025 2030