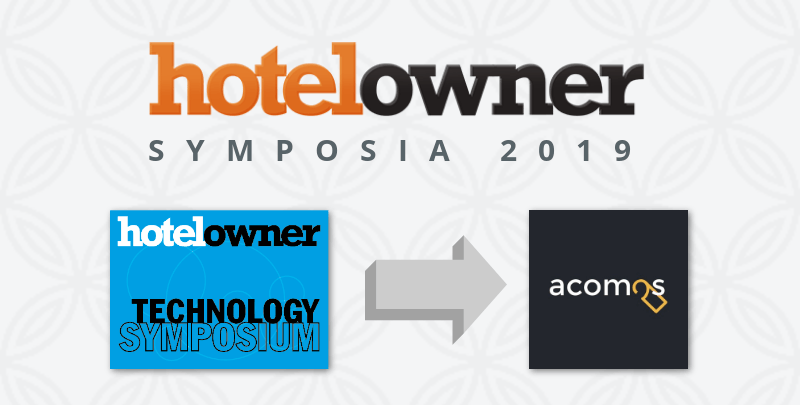 December 20, 2018
Chloe Poole
acomos™ are very pleased to announce our commitment to sponsor the first Hotel Owner Technology Symposia in 2019.
The Hotel Owner Symposia 2019 are a new series of mini-conferences hosted by the industry-leading magazine, offered as an antidote to the corporate conference offerings currently available to the UK's hoteliers.
With no more than 40 tickets available for each symposium – Marketing, Technology, Design, and Property – these events will be informal, conversational, and structured in a way that means hoteliers and their department heads can learn from their peers and take real-world, practical knowledge back to their hotels to implement.
Hotel Owner shares the same leading standpoint in the industry and harbours a passion to improve the operations of hotels and the relationship that has been formed between the two brands is one that feeds a hunger for innovation and technological discovery.
By working with Hotel Owner, we hope to be able to deliver the attendees of the symposia with exclusive insights into the future of hotel tech.
Michael Northcott, editor of Hotel Owner, said: "I am absolutely delighted to welcome acomos™ on board as the lead sponsor for our Technology Symposium 2019. acomos™ is a standout company in a busy marketplace and with a laser focus on hospitality, has positioned itself well for the future. We look forward to introducing our attendees to this highly innovative company."
acomos™ CEO, Ariana Pampoulides, added: "I'm all about client experience and how technology can help an industry to achieve a superbly personal touch in this new tech-age. I am looking forward to bringing such innovation to the attendees of the Symposia so that they can offer impeccable service and be the best in their game."