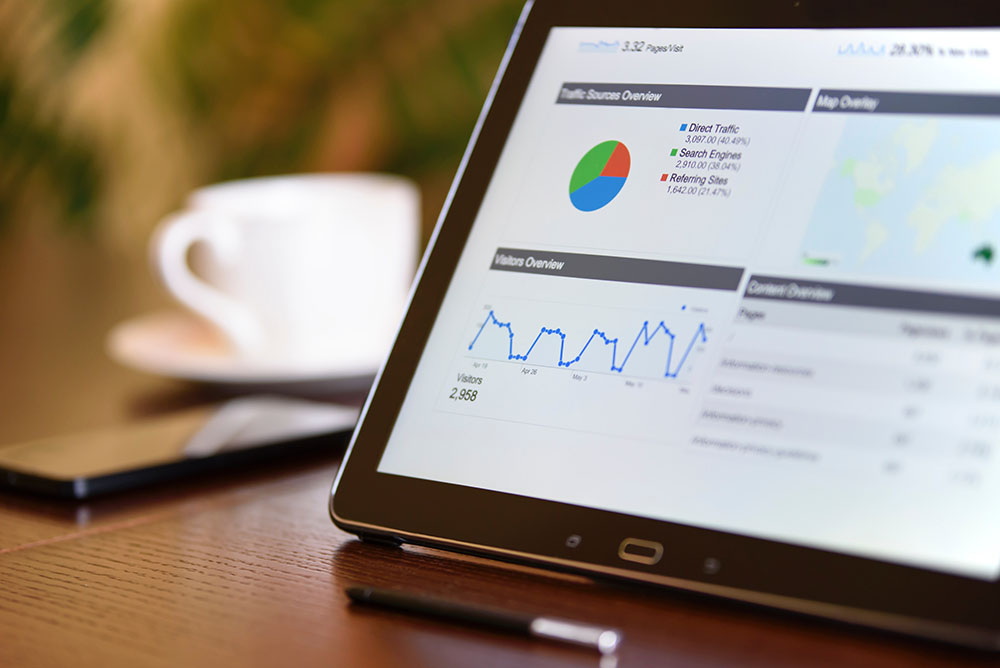 Identifying your hotels target market will allow you to effectively reach your guests through marketing efforts and increase bookings. To successfully identify your target audience, you will need to find out information such as who they are, where they are from and if they are a lone or group traveller.
There are a number of online tools available to help hotel owners find guest data, many of which are quick and easy to use as outlined below.
Google Analytics
Google Analytics can provide you with free online data from your website. Once you have linked Google Analytics to your hotel's website, you can view a breakdown of your audience including location, sex, what device they are using and visiting behaviour. One useful feature is the site content tab, which provides a breakdown of visitor numbers on each page on your website, allowing you to see what hotels are performing better than others.
Guest Surveys
Guest surveys provide feedback directly from the customers mouth as well as information on your typical guest profile. To find out more about your guests, you can ask questions on your survey such as:
Reasons for the visit?
How did you book?
Who did you travel with?
Are you likely to return?
What did you do during your stay?
With acomos hotel management software you can create and automatically send branded surveys to your guests after check out.
Online reviews
In a previous blog post we outlined how online reviews influence hotel bookings. According to recent TripAdvisor statistics, 96% of people say online reviews are important when planning and booking a trip. 79% will read between 6 and 12 reviews before making a purchase decision. As well as being a deciding factor for prospect customers, reviews can also provide data on your current guests. Within online reviews guests will often go into detail on the reason for there stay, likes and dislikes and future recommendations. Check back on your review websites frequently and use this information to better target your guests and improve your hotel offering.
Social media
Free social reports such as Twitter and Facebook analytics will give you a breakdown of where your social audience comes from. For example, the Insights page on Facebook admin will show you the sex, age and location of your followers. With this information you create targeted social media campaigns and increase your brand awareness.
Hotel management system
A good hotel management system, such as acomos, can provide you with accurate and instant data on your hotels target market. Though the easy navigation of our software you can create and download a number of customer reports to provide you a clear breakdown of your guests.
Find out how acomos can help you identify your hotels target market by downloading our free trial.