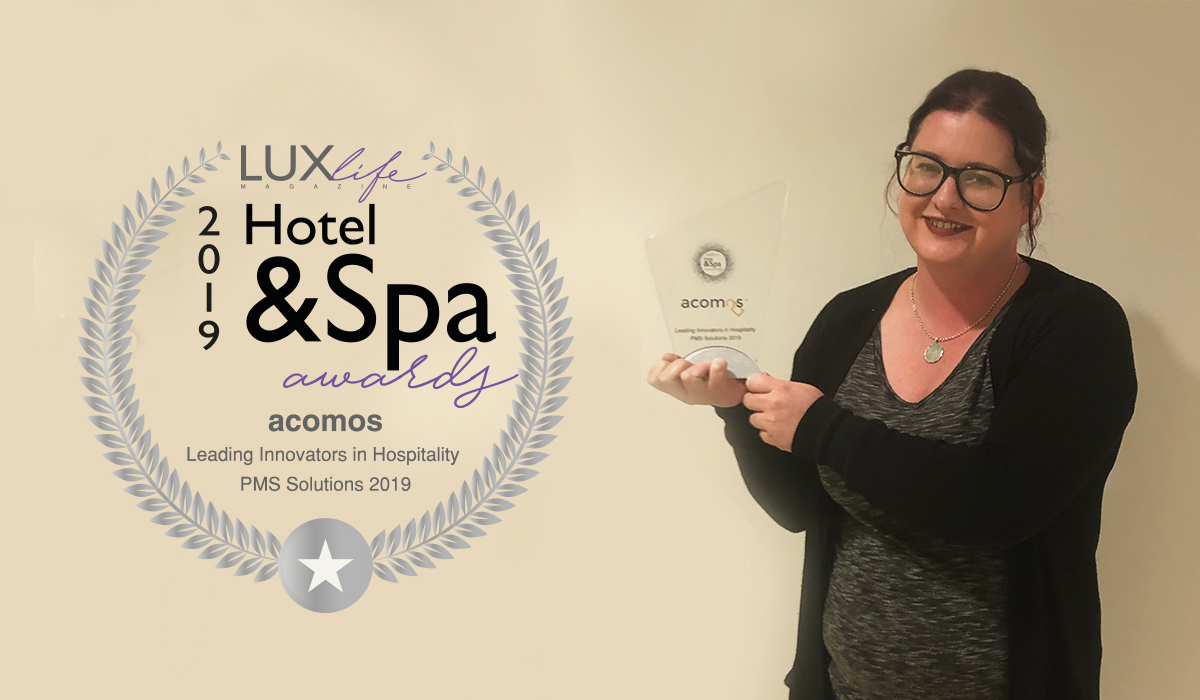 We are thrilled to announce we have been named Leading Innovators in Hospitality PMS solutions at the LUXlife Global Hospitality awards hosted by LUXlife.
LUXlife is a leading luxury lifestyle magazine highlighting some of the world's most internationally renowned brands, individuals and products. The LUXlife website, digital publication and diverse array of awards programmes cover all aspects of high end lifestyle, including the finest, food and drink, hotels and resorts, health and beauty, automotive, jewellery, art and technology.
The LUXlife Global Hospitality Awards objective is to reward and recognise the firms and the individuals behind them that have worked tirelessly over the past 12 months to achieve industry leading success, client satisfaction and market growth.
Since its beginning, acomos has been delivering innovative software services to hotels, B&B's and hostels. We pride ourselves on our passionate staff who offer excellent service and support to clients.
Nick Loades, Business Development Manager, comments "Acomos is delighted to receive such a prestigious award and would like to thank our customers and staff for all their support and help. This is a milestone in our company history and we look forward to continued growth and market share."
acomos is on a mission to bring software innovation to every hotel in the world. Through our unique hospitality property management systems, we aim to ensure that every venue will have the means to provide 5* service to their customers.
Delighted Account Manager, Nicole Parker, pictured collecting the LUXlife award.