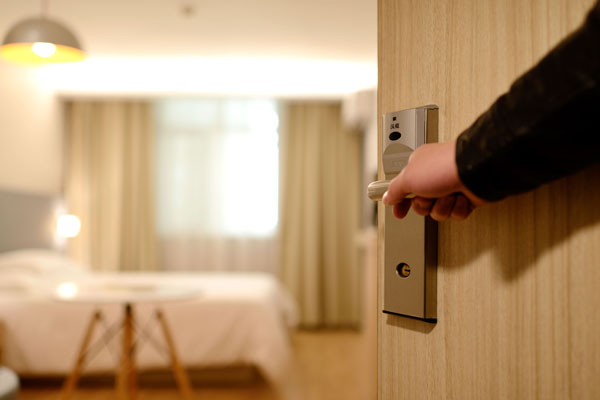 We believe its vital hotels have a solid software system that will help keep their business's under control. Now is the perfect time to make sure you have a channel manager integrated into your business.
Recently acomos has partnered with SiteMinder, a top channel manager that connects with a wide range of property management systems to keep everything in sync. SiteMinder is a world-leading channel management company, perfectly suited to servicing independent hotels of 20 rooms or more and large hotel groups and chains. The software connects your hotel to over 400 booking sites making it the most powerful channel manager in the industry.
Account Manager Nicole comments:
"With acomos being a certified partner with SiteMinder you can expect an automated inventory and rate update from your PMS to keep all booking sites updated with real-time availability. It will eliminate manual entry to save time and errors. Real-time integration with acomos keeps everything in sync and lowers your cost of acquisition."
If you are promoting your hotel rooms through multiple online channels such as online travel agents (OTA's) and your website, a channel manager will synchronise all relevant information for you. Otherwise, you could find yourself constantly updating and adjusting your listings which could turn into a nightmare.
Hotel management tools: What is a channel manager?
If you want to use an online travel agency such as Booking.com, Airbnb or Expedia you will need a channel manager to link your property management system (PMS) to these platforms. This enables you to update rates, calendar availability and bookings across all OTA's simultaneously.
For example, if a guest makes a reservation on a website such as Booking.com, the number of rooms available will automatically change on both Booking.com and the hotel website. Equally, if you close a room on your PMS system then it will automatically close the room on your OTA's and making it 'invisible' to guests booking online.
The advantages of using a channel manager
A channel manager will help connect you to all your listings whether that's on your hotel website and several other OTA's. This type of connectivity will mean that your listings will always be accurate, no matter how many sites you advertise on.
A channel manager will save time, as you will only need one central calendar to manage reservations and won't need to manually log in to each portal. This instant synchronisation will leave very small margins for errors.
Being able to advertise on different OTA's will diversify your booking sources.
Say goodbye to simple mistakes like overbooking or double bookings.
A channel manager will be able to assess which channels are working for your hotel by recording and storing all your booking data and collating it into monthly reports at your request.
Conclusion
Overall using a channel manager will help save time, keep errors to a minimum and help you synchronise your listings across a range of OTA's.
If you would like to see some more tips on hotel management then take a look at our blog post: Three hotel management software features your team probably isn't using but should be.
Alternatively, if you would like to book a demo of our PMS and channel manager click here.