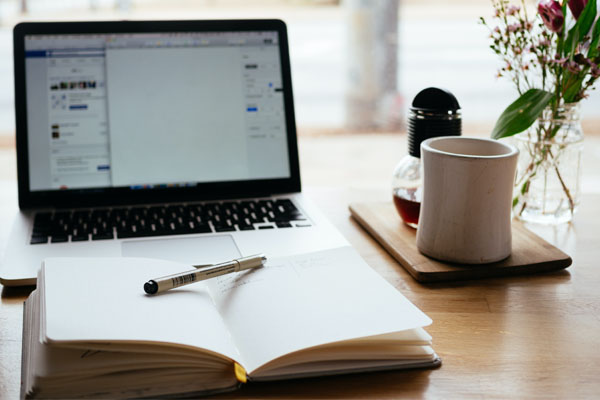 It is hard to imagine what life will be like once the worst of the COVID-19 pandemic has passed. Over the past 6 weeks the hospitality industry has taken an unexpected downturn, with travel restrictions and hotel closures put in place to limit the spread of the disease.
At this very moment it's too early to predict the effect this will all have on the hospitality industry. However, hoteliers should continue to plan for when normal service resumes and put measures in place to minimise the loss of revenue. Here are a few steps you can take during this period of downtime to ensure you are ready to bounce back.
Invest in Training and development 
Excellent customer service makes a good hotel a great hotel. Take advantage of training and development opportunities during this downtime to not only improve employee performance but also customer satisfaction.
There are a number of virtual meeting platforms you can use to carry out virtual training sessions, such as Google Teams and Skype.
Internal training can also help you identify inefficient processes that are not benefiting your hotel, such as a manual check-in and check-out system. We suggest integrating a streamlined property management system like acomos™, which automates a number of manual processes including check in, so you can spend more time with your customers.
We understand times are tough at the moment, so as a special measure, we are offering 3 months free to any new businesses looking to upgrade their existing PMS to acomos™.
Reach out to your contacts
With more and more people spending time online, your marketing efforts should remain in place to maximise your digital presence and a well thought out marketing plan is paramount if you want a successful head start when service resumes.
Use this time to focus on digital marketing channels, for example email and social media, to stay better connected to your current and potential guests. Try to get creative and think of how you can offer reassurance, social connection or tangible assistance to keep relationships strong, all of which are possible using the acomos™ PMS. With the acomos™ marketing tool you can send email newsletters and unique promotions to your guests at the click of a button. Use the pre-set filters to contact your entire customer database or simply target guests that have stayed with you during a certain period.
Prepare a room rate strategy
Whilst it may be tempting to offer big discounts to increase bookings, returning to your regular rates once demand has normalised will be difficult.
With this in mind, we recommend setting modest promotions and flexible booking terms as a way of enticing customers. Highlight your added value offers such as complimentary luggage hold or a pickup and drop off service, to make your hotel stand out above the crowd.
You can manage all your special offers and room rates in one place with the acomos™ dashboard. This makes updating and tracking rate performance easier than ever and allows you to see which promotions are working for you.
Update your website 
The images of your hotel will have a huge influence on the buying decision process. According to Expedia, Hotels on booking websites with high quality photos have a 63% higher click-through rate than those that don't.
Whether you are improving your hotel photography or your booking engine content, a simple content refresh can transform how customers interact with your website.
List with online travel agencies 
The role of an online travel agency (OTA) has become increasingly important within the hotel industry because they provide a convenient way for customers to compare hotels and give you instant access to a large number of potential customers. 
Instead of manually listing your hotel with every booking site, use a PMS with an integrated channel manager such as acomos™. Through our own Staybooked™ booking portal and integration with SiteMinder, a top channel manager, we connect your hotel to over 400 booking sites to give you greater exposure. Our channel manager will automatically update inventory levels across all OTA's when you receive a booking, which will help save time and reduce errors such as double bookings.
We hope the hospitality industry will bounce back once restrictions are lifted but, in the meantime, its vital hoteliers are staying proactive so they have the best start when the lockdown is finally over.
If you require some inspiration during this downtime, take a read of our blog that explores the top hotel trends of 2020.
If you would like more information on our 3-month free subscription please click here.