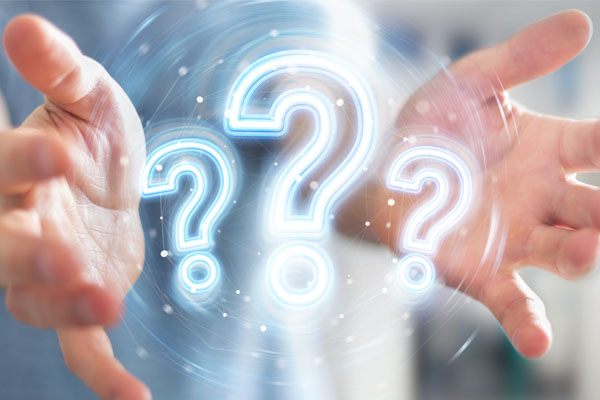 Property Management Systems (PMS) will simplify the day to day running of your hotel and automate many operational tasks such as check in and housekeeping. The search for a new PMS can be a daunting and time consuming task if you are unsure of what questions to ask and what features you need. With this in mind we have put together a list of questions you should ask every PMS provider.
How did the product come to be? How was it developed?
Before you invest your money and time in a new PMS, it's worth finding out how the product came about and the development timeline. You can usually find this information on the 'About Us' page.
At acomos™, we have been delivering innovative software services to hotels for over 20 years. Our mission is to bring software innovation to every hotel in the world, with our developments and dedicated software experts, every venue will have the means to provide 5* service to its customers. Our philosophy is simple, we take care of the admin so that you can take care of what is important to your guests.
What type of property is your PMS best suited for?
A quick scan of a PMS providers website will tell you if they cater for all types of properties or a select few. Some may be tailored to specific needs, for example hostels that need to book single beds in dorms.
We can cater for many types of properties. Our portfolio includes hotels, B&B's, glamping, motels, serviced apartments, aparthotels and hostels.
What features do you offer?
Core features of a Property Management System generally include a booking engine, channel manager and front desk system. We recommend making a list of the features you need and list of features that would be nice to have. acomos™ has lots of features including:
Housekeeping
Reservation diary
Channel manager
Booking engine
Rate management
Accounting
Reports
Front desk
Invoicing
Is your PMS cloud-based or local?
Cloud PMS software is based in the cloud and offers advanced flexibility for the user, enhanced security and long term cost savings. Local PMS software is installed on each workstation where the PMS will be accessed and often requires manual updates and additional technical support.
acomos™ is 100% cloud-based. With acomos™ PMS, you can securely log in to your dashboard from any location and view your property in real-time. All you need is a reliable internet connection and web browser. This also makes the initial PMS set up fast and stress-free as there is no need for hardware installation and costly setup fees.
Nick Loades, Head of Business Development at acomos™ comments:
"96% of organisations are using cloud computing in some form or another, the reason for this is the ease of use and accessibility"
How does your platform integrate with third party systems, for example OTA's?
Choose a PMS that offers simple integrations with third party system as this will significantly improve communication between platforms and reduce staff workload. The addition of a channel manager will allow you to manage your inventory and rates across multiple OTA'S, with real-time updates on your PMS.
acomos™ has seamless integrations with Global Distribution Systems including SiteMinder, a top channel manager. The software connects your hotel to over 400 booking sites making it the most powerful channel manager in the industry.
How many users can I have, and can we log in at the same time?
If you have multiple receptionists or senior management who need access from remote locations, its vital you look for a PMS with unlimited access. We recommend a cloud based PMS if you need multiple users.
Once you have set up all your users on acomos™ you can have an unlimited number of users logged in at the same time. You can easily manage all your users and their access levels on the acomos™ dashboard.
Can I manage other areas of my property such as meeting rooms and spa facilities?
A PMS can help with much more than check in and check out. Many PMS systems are built to automate tasks across the whole property.
Our PMS allows you to manage all parts of your guest journey. If you have a spa/salon you can track and manage all bookings for guests and visitors, ensure accurate personal notes are registered against individual guests and link any spa charges to room billing.
acomos™ can also manage your meeting and function rooms, by adding your desired number of meeting rooms to your availability list and adding bookings as needed. This will ensure accurate billing by function room, hour, or day rate.
How easy is acomos™ to set up and install and what training do you provide?
We recommend choosing a PMS with a simple set up. The set up of acomos™ is simple and hassle-free as there is no need for hardware installation and costly setup fees. Following your handover, we offer a range of useful refresher or advanced training options to maximise the use of your new PMS system.
What are the security measures you take to protect data?
A PMS with high levels of data security is a must. You should check for appropriate firewalls and data backups.
With the acomos™ PMS hosted on cloud servers, you can be sure that your data is safe. acomos™ performs automatic backups every hour to the local server and a further end of day back up to the main server, eliminating the risk of losing your data.
We manage the use of Microsoft Azure servers with updates to ensure they have the latest security patches and malware protection. The updates are carried out automatically with minimum disruption and will ensure you are running the latest version with new features.
What are the pricing options?
Look for a PMS with a clear and upfront pricing model that includes customer support. Remember to factor in the time you will save on manual tasks when looking at the ROI.
We have very competitive prices and our pricing calculator will give you the correct quote specifically for your property. The pricing calculator can be found here: https://www.acomos.com/pricing/
What kind of support do you offer?
Good customer support is one of the most import parts of your PMS package. If you have a problem or a query you want to feel assured it will be dealt with in a timely manner.
At acomos™ we offer 24/7 service desk support where you can contact our friendly team by phone, email or using the live chat feature on our website.
Can I get a demo of your product?
Never sign up for a PMS without having a demo of the system first. Any good PMS provider will offer you a free live demo to view the PMS interface and run through the features, with time at the end to ask questions.
You can sign up for a free demo of acomos™ and book a time that's convenient for you here: https://acomos.sports-booker.com/customer/