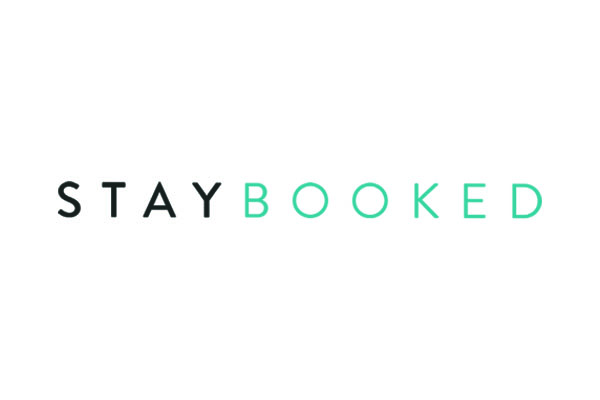 With more and more people booking and researching their stays online hotels must have a system in place to allow guests to easily book online. Whilst Online Travel Agencies (OTA's) allow your travel accommodation to reach larger audiences, each reservation made via an OTA requires a commission fee, which can soon add up in the long term.
In this blog, we share the many benefits of using a booking engine and why it should be integrated into your Property Management System (PMS).
What is a booking engine?
An online booking engine will allow your customers to book directly on your website securely, view rates and availability in real-time, select their chosen arrival and departure dates and finalise a reservation. If your PMS is integrated with your booking engine, this data is sent to your PMS, so you can easily manage and access your bookings.
acomos™ booking engine
The acomos™ PMS includes our in-house booking engine, StayBooked™. The easy-to-use system displays your rooms and rates in real-time, ready for customers to make a booking on desktop, tablet or phone. Once a reservation has been made the guest will receive an automated confirmation email and so will your front desk.
StayBooked™ works in unison with the acomos™ PMS , so when you receive a commission-free booking, your inventory levels will be automatically updated on your PMS. Your StayBooked™ website is fully customisable as you can personalise your booking engine by choosing which rates are displayed, easily change room images and descriptions, add any in room amenities and hotel facilities. You'll also receive full training on how to get the most out of acomos™ and StayBooked™.
The benefits of using a booking engine
There are many benefits to using a booking engine on your website which include:
Simplify administrative tasks
Rather than having to respond to email enquiries or phone calls about reservations, an online booking engine will do all the hard work for you. When a booking engine is integrated with a PMS your availability is updated immediately upon receiving a reservation, not only in your system but across all OTA's and channels. With this integration managing rates and reservations becomes a lot easier and eliminates errors.
Increase bookings
Research shows that most guests will look at both OTA's and the properties website to find the best deal. By creating an easy and simple way for guests to make a reservation on your website, you increase the chances of them directly booking with you, rather than going back to the OTA to book and getting distracted by other options.
24/7 bookings
Guests should be able to quickly check which rooms are available when, and for how much, without the need for back and forth communication. While your front desk may not be available 24/7, a booking engine allows customers to book whenever they fancy, regardless of personal factors like time zones.
First impressions
An online booking engine allows your guests to make a reservation on their laptop, phone or tablet. If you don't allow guests to book on your website, it could give off an impression that your travel accommodation is outdated, and therefore they may be inclined to book somewhere else.
Collect valuable data about your guests
With a booking engine you can collect data such as the most-often booked room types and your busiest periods during the year. This will help you tailor your marketing campaigns to your target audience, as well as personalising your guests stays. As mentioned in our hotel trends for 2020 blog post, personalisation can help smaller hotels stand out. If guests have tailored experiences, they are more likely to recommend and return.
Commission free
OTA's are a helpful way of getting your travel accommodation on multiple platforms, but they come at a price. When you use an in house booking engine like StayBooked™ you'll get commission-free bookings, allowing you to be more in control of your earnings.
Have flexibility on the type of promotions you offer
When a booking engine integrates with a PMS, you can easily set up last-minute promotions with the click of a button.
As you can see the integration of a booking engine has many benefits to a hotel. From increased bookings to flexible promotions, they offer a hotel an additional revenue stream with minimum maintenance.
If you would like to find out how acomos™ works with StayBooked™, book a free demo here.